Elk River Custom Rods
Posted by Marc Morrone on
Elk River Pro Staffer Terry Waldvogel with some nice crappies, and congrats to Phil Schweik and Scott Lewandowski for a good finish in the Wisconsin Musky Challenge. Please check out this week's fish report by Phil Schweik: Central Wisconsin Outdoor Report After several weeks of significant rain and crazy temperature swings we are finally starting to see things settling down. Water temperatures have moved to the upper 60 degree range with some locations pushing the low 70's. This warming trend has fish on the move and feeding aggressively.We are seeing very good action from both crappies and walleyes along with some good action from pike and musky. Most...
Posted by Marc Morrone on
Here is one to start - nice musky on an Elk River Rod - photo compliments of Jake Holmstrom.
Posted by Marc Morrone on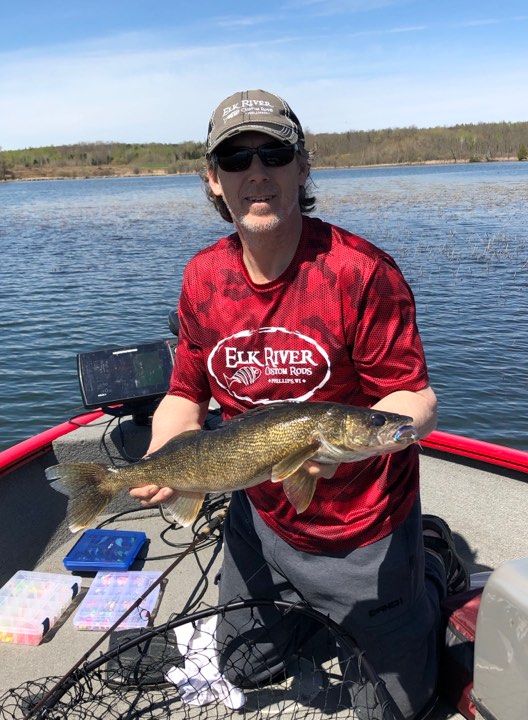 Mark Hill with some nice eye's on the 3.5'' Drop Shiner!  These have quickly become our go-to for walleyes, and starting to pick up some smallies on them as the water warms.  They are doing just what they are designed to do - fish really well on a jig or a drop-shot rig!! Nice fish Mark!!
Posted by Marc Morrone on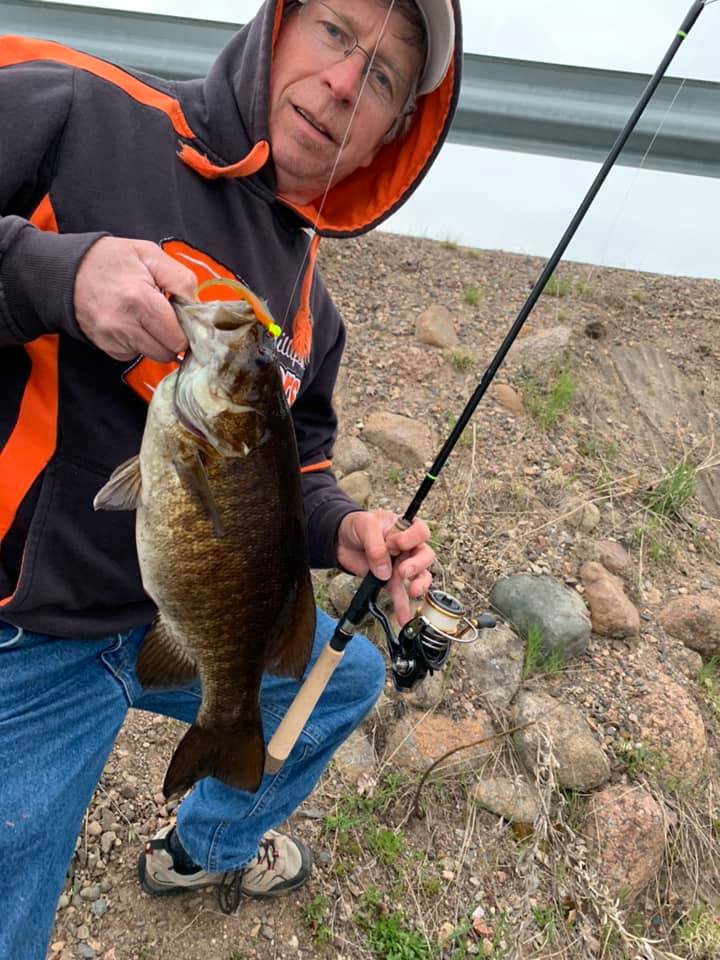 Got out for a little shore fishing with Rick after work today!  If you have stopped in the store, you may have met him.  Rick helps with rod building, customer service, building rod displays - and all kinds of things at Elk River Custom Rods.  He is always willing to help!He out fished me today, and topped it off with a big smallmouth on the 3.5'' Drop Shiner in the perch fry color. Way to Go Rick!!
Posted by Marc Morrone on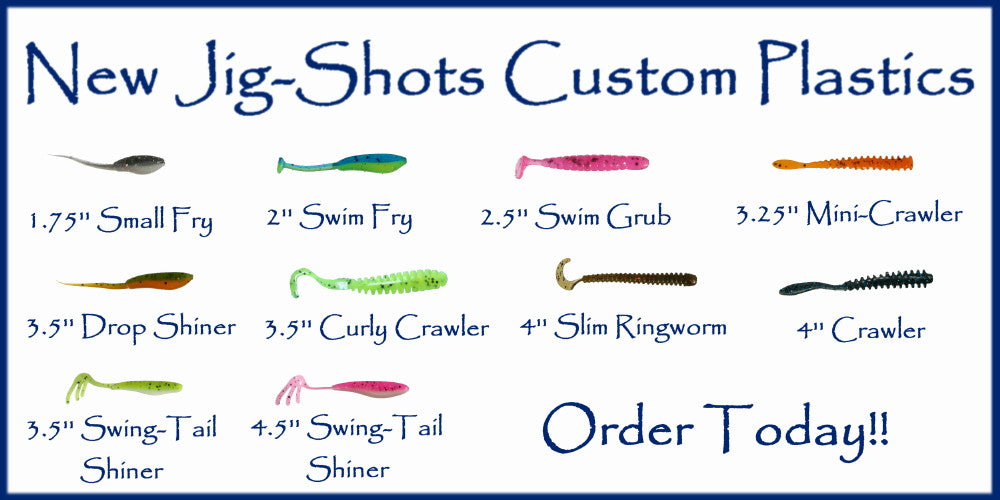 We have already been catching a lot of fish on the new Jig-Shots custom plastics!  Unique bodies, extra soft, natural action, scented, and great colors.  Panfish, Walleye, Bass - for jig, drop-shot, and other finesse presentations.  Check them out!! https://www.elkrivercustomrods.com/collections/jig-shots-custom-plastics
---